Strategic Communications & Web Management
NDi's Strategic Communications and Web Management services will equip your organization with compelling communications products/strategies/execution and effective websites to engage multi-tiered audiences.
As a trusted advisor, NDi will help your organization implement smart strategic communications planning to enhance brand management and communicate your organization's strategic goals and objectives utilizing the right message, through the right channels at the right time. NDi translates complex content into easy-to-understand conceptual overlays to create graphics, videos, webinars, and social media to increase end-user comprehension and continuity of knowledge over time. NDi can also build and design your organization's end-to-end web environment with user experience and accessibility compliance at top of mind.  NDi's web and communications strategy function supports the communications objectives of your organization and ensures your web presence is perfectly aligned with your mission. Whether communicating technological, financial, or overall organizational change, NDi's standout approach will bolster your organization's content and digital strategies.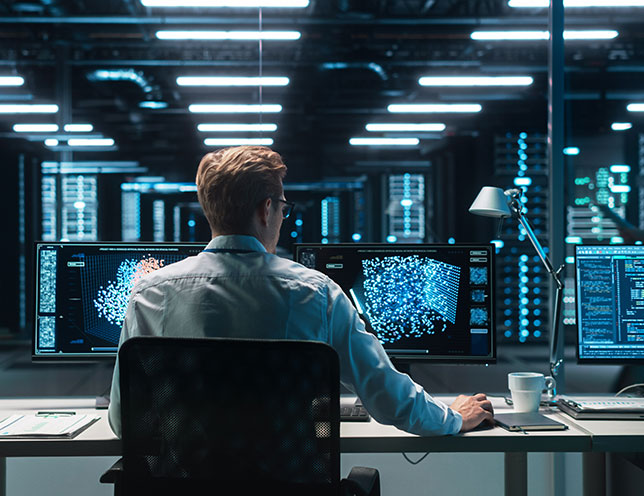 Strategic Communications & Web Management Service Areas
Web/Visual Design
Graphic Design
UI/UX Web Design and Development
Logo/Identity Development
Multimedia Production
Social Media Program Management
Social Media Analytics
Social Media Content Development
Social Editorial Calendar Management
Social Media Audience Targeting
Web Analytics/Metrics Reporting
Website and Mobile Analytics
Customer Satisfaction Analysis
Data Visualization
Strategic Communications Planning
Messaging Strategy
Executive Stakeholder Engagement
Brand Management and Positioning
Live and Virtual Event Management
Outreach Campaign Management
Media and Public Relations
Federal Web Program Management
Website Governance
Web Content Strategy
Information Architecture
Section 508 Compliance/WCAG
Tactical Communications
Technical Writing
Content Development
Complex Content Translation
Content Calendar Management