DevSecOps & Enterprise Applications
NDi employs design thinking, along with leading Agile techniques to develop enterprise applications and facilitate rapid and frequent delivery of secure software solutions.
NDi builds robust web-based, mission critical applications, all managed within a DevSecOps framework. Leveraging requirements gathering to understand functional and technical capabilities is integral to any successful development, along with decisive documentation and validation. NDi efficiently develops and deploys solutions with this in mind, bringing customers closer to their data and information resources. NDi will design and develop your applications on a trusted platform (Cloud, Hybrid, or Datacenter), while embedding security throughout developer workflows. DevSecOps prioritizes security in Agile development and operations, NDi will advocate security best practices at the outset of development when it is more cost effective to identify and resolve security issues. We will ensure that your development environment paces with the rapid changes in application development and security governance to mitigate false starts and misutilization of resources, while propelling modernization.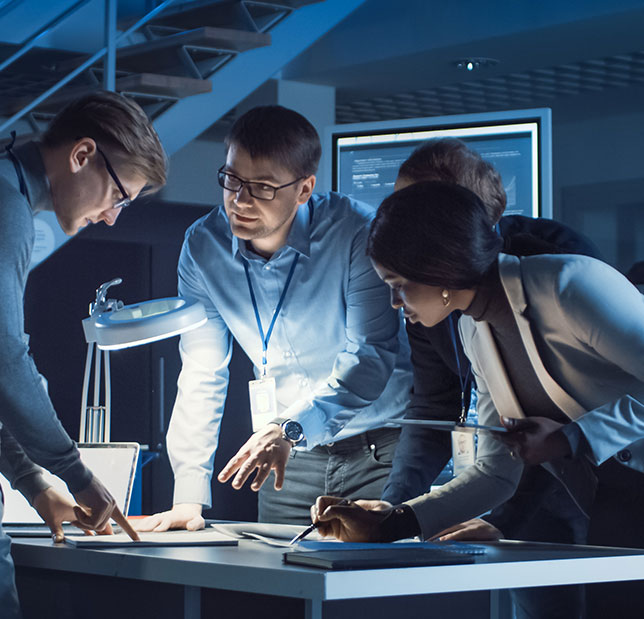 DevSecOps & Enterprise Applications Service Areas
Application Design/Build/Deploy for all devices
Requirements Gathering/Analysis/Validation
Agile Continuous Integration / Continuous Delivery
Full Stack Development
Comprehensive DX – UX—CX— EX
Robust application security solutions