We support national humanitarian efforts that benefit those in need in the communities where we work and live.


World T.E.A.M. is a nonprofit 501(c)(3) organization that creates inspiring athletic challenges for both adaptive and able-bodied participants. These inclusive programs empower individuals with confidence through enabling each athlete to overcome physical, emotional and technical challenges.
The Face of America Ride is a two-day, 116 mile cycling event from Crystal City, VA to Gettysburg, PA. Funds raised from this event support adaptive athletes all over the country to bring sports-related quality of life opportunities to women and men who have adaptive equipment needs. Many of these riders are Wounded Warriors or First Responders injured in the service of our nation and communities.


Boulder Crest Foundation leads the development of the science of Posttraumatic Growth (PTG), guided by the founder of PTG and our Distinguished Chair, Dr. Richard Tedeschi. As the first organization to ever develop and deliver Posttraumatic Growth-based programs, Boulder Crest continues to innovate, enhance, and expand the field of study of PTG.
This organization trains people to thrive in the aftermath of their trauma. Boulder Crest's signature PATHH programs teach participants how to make peace with their past, live in the present, and begin planning for their future.
Participation in, and sponsorship of, Boulder Crest's annual golf tournament and Healing Heroes Ride provides support to first responders, combat veterans and their families.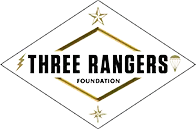 Three Rangers Foundation aims to provide the best experts, advice, and assistance in every aspect of the transition journey; spiritual, physical, behavioral, employment, financial, legal, family, and education.
Through it's programs, Three Rangers empowers veterans, Gold Star Families, and affiliates of the 75th Ranger Regiment to succeed and thrive.

Touching Heart is on a mission to spread the joy of giving among youth. The group aims to challenge and inspire kids from 1st to 12th grade to think beyond themselves and make a difference in the lives of others.
Their signature program, Kids on a Mission, gives children of all ages the opportunity to plan and
implement a fundraiser of their choice, benefitting a cause they select. The Schools on a Mission after school program, gives even more children the opportunity to take action to help others, while learning about the importance of compassion and giving. NDi supports Touching Heart through on-going sponsorship and event participation.