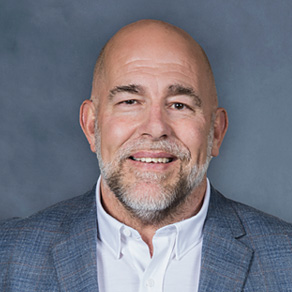 Anthony E. Zeruto
President and CEO
Anthony Zeruto is a retired U.S. Army Colonel who spent most of his 24 years of active-duty in Airborne and Special Operations Forces conducting full spectrum intelligence and cyber operations — with extensive experience in the Middle East. His last position was as Director of Operations for U.S. Army Cyber Command. In that role, Mr. Zeruto was responsible for directing the U.S. Army's full spectrum cyberspace operations, including DoD Information Network Operations (DODIN), Defensive Cyberspace Operations (DCO) and Offensive Cyberspace Operations (OCO).
Most recently, Mr. Zeruto was Commander of NSA-Georgia in Fort Gordon, Georgia. In this capacity, he led the largest and most complex Joint, Interagency, and multi-national Signals Intelligence and Cyber Command in the Department of Defense. His experience also includes extensive service as a Senior Intelligence Officer within Special Operation Forces as TF-J2 Iraq, TF-J2 Levant and TF-J2 Africa.
A U. S. Army War College Fellow at the Office of the Director of National Intelligence (ODNI), Mr. Zeruto holds a bachelor's degree in Mathematics from the University of South Florida and is a Certified Information Security Manager (CISM).
Before NDi, Mr. Zeruto was at Unisys, where he served the last two years as their Executive Director of Industry for the Unisys Stealth® suite of cybersecurity software, which is focused on zero-trust, software defined micro-segmentation for the protection of applications, data centers and transport layers.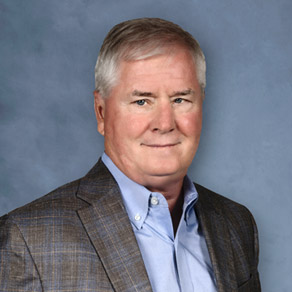 Kevin McGreevy
Co-Founder and Executive Vice President for Business Development
Mr. McGreevy serves as the Executive Vice-President for Business Development at NDi. He has over 30 years of management and IT engineering experience of substantive U.S. Government data communication projects involving design, engineering, implementation, and operations.
Kevin is a founding partner of NDi and provides overall management and oversight of NDi's business (pre and post sales): initiates marketing contacts, customer/client relations, negotiates contracts, manages the procurement, and oversees the delivery of NDi services.  Under his leadership he has successfully guided NDi from inception to $25M+ annual revenue with over 75 employees.
He has demonstrated technical and management leadership with each successive generation of network technologies, keeping NDi out front in the in the implementation of Internet – infrastructure and data application services. He began his IT career with the MITRE Corporation in 1981 as a member of the technical staff responsible for the implementation of the broadband LAN throughout the MITRE Washington Center.  Previously to founding NDi he held technical and business management positions at Network Solutions, Inc., I-Net, and General Analytics Corp.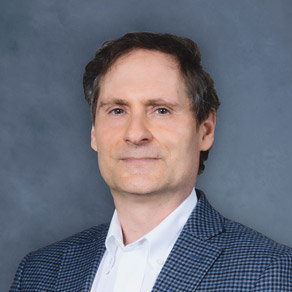 Greg Conran
Co-Founder and Chief Technical Officer
Greg Conran, CFE, PMP, CISSP, holds more than 23 years of experience in network and systems engineering for public and private sector clients as well as domestic and international experience in IT systems deployment, support contracts, and training services. Recent examples of Mr. Conran's work include worldwide anti-terrorism forensics training; an anti-kidnapping case management system in Colombia; an anti-terrorism case management system in Pakistan; an anti-terrorism case management system in Kenya; worldwide executive collaboration forums on anti-terrorism; overseas biometrics consultations, upgrades, and implementations; and virtual reality consultations, training, and support for operations. Mr. Conran possesses a wide variety of technical certifications including CISSP, PMP, CFE, LPT, ECSA, CEH, CHFI, and MCP.
At NDi, Mr. Conran manages a wide variety of international and domestic IT programs. His experience includes providing international forensic training, computer consulting, and database support activities for the U.S. Department of State Anti-Terrorism Assistance Program; providing network, application and security solutions for worldwide offices of the U.S. Navy; providing program management and IT networking expertise for the General Services Administration (GSA) Federal Supply Service Office of the CIO, including design, implementation, and support for worldwide GSA offices; supporting program activities for the U.S. Navy Overseas Housing Office, including database design and rollout, computer networking, and support activities; and managing program activities for the U.S. Department of State Anti-Terrorism Assistance Program providing international forensic training, computer consulting, and database support activities.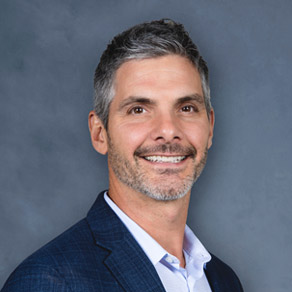 Carmen Marco
Executive Vice President – Strategic Growth
Carmen Marco recently left the Federal Aviation Administration (FAA) to serve as the Senior Vice President of Digital Experience Services at Network Designs Inc. In his role as Chief Information Officer (CIO) at the FAA, Carmen oversaw the day-to-day responsibilities for all aspects of information technology (IT) within the FAA. This included solution delivery, infrastructure and operations, information system security, privacy, strategy, innovation, customer relationship management, organizational performance management, and portfolio/program management.
Before this role, Carmen served as the Deputy CIO, and as the Executive Director of Solution Delivery Services for the FAA. Carmen was responsible for over 450 applications and services spanning aviation safety, mission support and business domains. He led efforts to optimize FAA services with investments in social collaboration, business intelligence, data access, and enterprise content and document management systems. He also co-led several agency-wide technology initiatives supporting Risk-Based Decision Making (RBDM) by improving access to aviation data and information analysis and sharing tools.
Carmen also served as the head of FAA Corporate Communications, overseeing all digital communications for the agency. Under his leadership, FAA web properties received over 800 million digital views of FAA content, delivered over 28 million mission-critical regulatory documents, and achieved a measured reach of 37 million social impressions since 2009. During this time, the FAA's web properties achieved considerable growth, effectiveness and influence and continue to be essential to the agency's mission.
Prior to joining the FAA, Carmen designed websites and applications for government organizations including the GSA, Bureau of Census, and the Federal Housing Finance Board.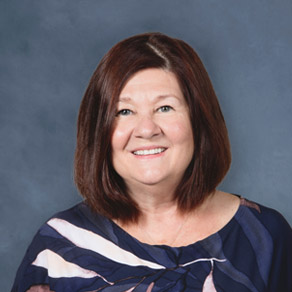 Sylvia F. McGreevy
Senior Vice President of Contracts Administration
Sylvia F. McGreevy has more than 39 years of experience managing federal contracts. Ms. McGreevy oversees all contract actions for NDi; she manages the GSA IT 70 schedule Contract, the FAA BITS II contract, the follow-on contract for FAA eFAST contract, and several other subcontracts for DHS and DOE customers. Ms. McGreevy monitors the monthly progress of each task order, and she reviews and prepares the work plans for submission to the FAA Program Office for new task orders and for modifications to existing work plans. Ms. McGreevy also prepares the security updates for the COTR and prepares the close-out documents for the final invoices.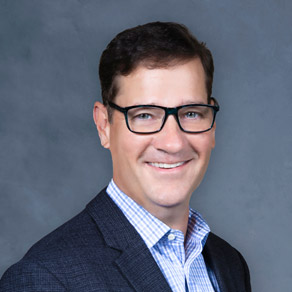 G. Scott Morton
Senior Vice President of Web Markets
Scott serves as the primary Client Executive for NDi's support of the Federal Aviation Administration, and in his time at NDi, he has managed the capture and growth of over $220 million in contract value. In addition, Scott is responsible for the direction and growth of the NDi Strategic Communications & Web Management practice, which includes web design and development, communications, branding, and user experience. In the role of Senior Web Strategist on NDi Web engagements, Scott's primary responsibility is to ensure our clients' web properties and communications are perfectly aligned with their strategic goals. Scott also oversees NDi's marketing team for government and commercial customers.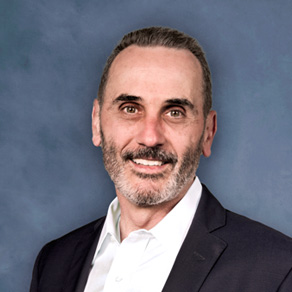 Bill Turmel
Senior Vice President of Cyberspace Operations
Bill joins the NDi team as the Senior Vice President of Cyberspace Operations. He is a retired senior military officer with more than 30 years of experience in combat operations, intelligence, and cyber operations. He served in leadership positions throughout the Department of Defense (DOD) from the tactical level in conventional and special operations units to strategic levels in the Pentagon on the Army Staff and the Office of the Secretary of Defense. In his last assignment, he served as the Director of Current Operations at U.S. Army Cyber Command. In that role, Bill led daily global Army full spectrum cyber operations to operate and defend the Army's worldwide networks. This includes responsibility for DOD Information Network operations, defensive cyberspace operations and offensive cyberspace operations. He was responsible for planning and directing the day-to-day operation, protection, and threat response enabling Army operations around the globe through a core headquarters-based team and five regional cyber centers.
He joins the NDi team from Unisys Federal Systems, where he was responsible for delivery and operation of encrypted software defined network security capabilities to protect applications, data centers, and networks. He was also responsible for supporting DOD migration to the milCloud environment.
Bill holds a Master of Science Degree in Computer Science from Northwestern University and a Master of Science Degree in National Strategy from the National Defense University. He also maintains certification as a Certified Information Systems Security Professional (CISSP).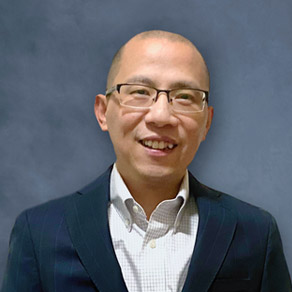 Chao Wang
Senior Vice President of Technology
Chao serves as the Senior Vice President of Technology at NDi. He leads NDi's software development projects, overseeing the infrastructure, system architecture and application design. He is often directly involved in development.
Chao brings more than 20 years of experience in the professional and IT industries. He has an extensive background in the full life cycle software development using different technology stacks including Java/J2EE, Python and .NET. Chao possesses broad and expert knowledge in a wide variety of technologies including SOA, Micro Services, Big Data, Docker, DevOps, Cloud, and Virtualization.
Chao holds a Master of Science degree in Computer Engineering from University of Maryland at College Park and a Master of Science degree in Physics from University of Science and Technology of China. He also earned an MBA degree from Johns Hopkins University.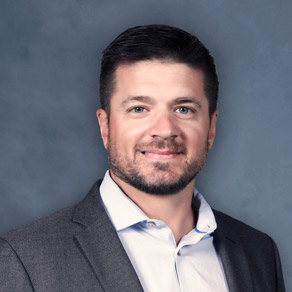 Marcus Meyer
Senior Vice President, Enterprise Solutions
Marcus compliments NDi's corporate capabilities with a diverse background providing IT solutions for Federal and Commercial clients.  These solutions range from on-premises turnkey data center facilities and infrastructure system design and deployment to large enterprise cloud-based service offerings, and enterprise architecture strategy.
Before joining NDi, Marcus provided architecture support, cyber security, network, and systems engineering contract engagements for SAIC, GDIT, ID, and CGI-Federal supporting several federal defense and civilian organizations.   Marcus spent eight years in the Marine Corps with two combat deployments for RCT-1 out of Camp Pendleton, CA. Marcus has a BS in Computer Science and maintains a PMP, CCNP, CCNA, ITIL, AWS SAA, ACMP.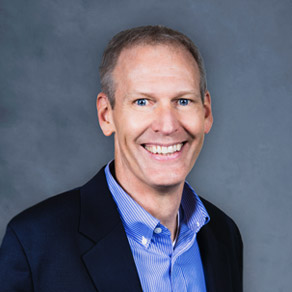 Ken Ratashak
Vice President, Service Delivery
Ken has over 25 years of experience in management and supervisory positions in both national and international locations, earning multiple awards for leadership and performance. A visionary executive with a proven history of turning around under-performing organizations and establishing newly structured agencies. A well organized, meticulous planner who is extremely adaptive and comfortable executing contingencies in crisis situations. A business leader with excellent communication skills, positive motivation, team building and leader development expertise. A change manager who can influence teams to adopt new ideas and set priorities to quickly achieve results.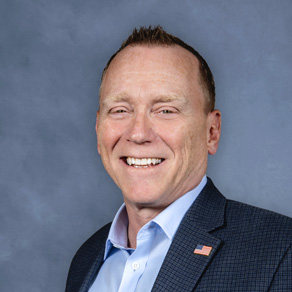 Lance Vaughn
VP Emerging Cyber Technology Solutions
Lance has over 20 years' experience with complex, enterprise-grade software, hardware, and professional services, with a specialty in emerging cyber security products and services. His technical career began in the US Air Force, 1st Combat Evaluation Group (1CEVG) followed by 6 years working in the field as a radar specialist for several state-of-the-art radar tracking systems. Following the Air Force, he has spent the last 20+ years focused on enterprise cyber security, while working at companies that include HP, IBM, CSC, Akamai, Verizon supporting both federal and commercial clients. He holds a BS in Business and is a Certified Information Systems Security Professional (CISSP).