Enterprise IT PMO Implementation
NDi's Enterprise IT Program Management Office (PMO) is purposefully designed to be agile and responsive to scale and modernize IT organization portfolios.
NDi has dynamic experience providing innovative, large-scale technology solutions to IT organizations. Our technical implementations are vast, and include but not limited to Enterprise Architecture, Cybersecurity, DevSecOps, Cloud Services, and Software Development. NDi's management approach focuses on four key principles: governance, communication, evaluation, and strategic alignment to enhance quality controls while mitigating risks. NDi leverages strong Project Managers combined with best-in-class tools to efficiently maintain and integrate cost control plans. The PMO also implements technology solutions at the enterprise level with cultural, business management, and mission driven initiatives stay top of mind. NDi's IT PMO emphasizes initiation, planning, execution, monitoring and closeout, offering a comprehensive start to finish solution.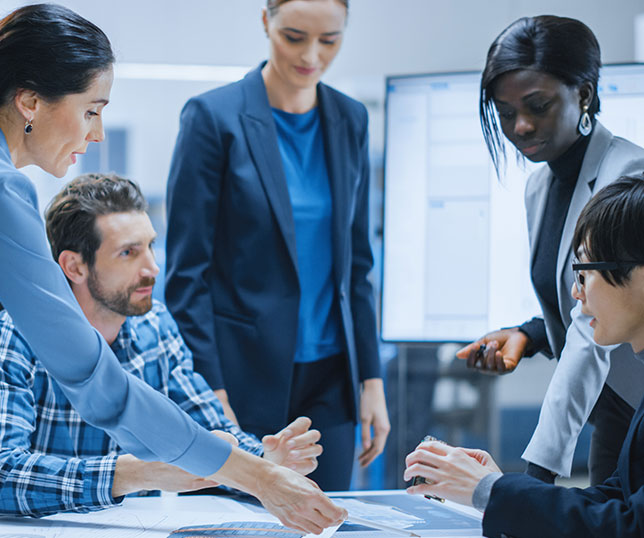 Agile methodologies
Continuous Process Improvement
Portfolio & Performance Management
Certified Project/Program Managers

Project Management Book of Knowledge (PMBOK) Framework