Enterprise Content Management & Data Modernization
NDi's Enterprise Content Management (ECM) & Data Modernization capabilities are focused on leveraging your organization's content and data to help you tackle operational challenges and develop efficient business practices.
NDi's Enterprise Content Management capability can help your organization effectively manage and use its digital content. This can include documents, images, videos, and other types of digital media. A successful ECM implementation should meet the specific needs of the organization and support the business goals and processes. NDi's ECM service area can support content migrations from legacy systems to the most effective, modern ECM platforms. NDi assists organizations in defining ECM usage guidelines, and we identify opportunities to increase automation with ECM tools leading to improved efficiency, better collaboration, increased compliance, and enhanced security.
NDi's Data Modernization capability will help your organization in the process of updating and improving the way that your organization manages and uses its data. This can involve a variety of activities, such as migrating data to a new platform, improving data quality and governance, and implementing new tools and technologies for data management and analysis. The goal of enterprise data modernization is to make data more accurate, accessible, and useful for the organization, to support better decision-making and drive business value. In addition, NDi can develop a roadmap for moving your Enterprise content and data to the Cloud. NDi experience, expertise, tools, and techniques in Data Modernization will help your organization unlock the potential of its enterprise data and deliver actionable insights.​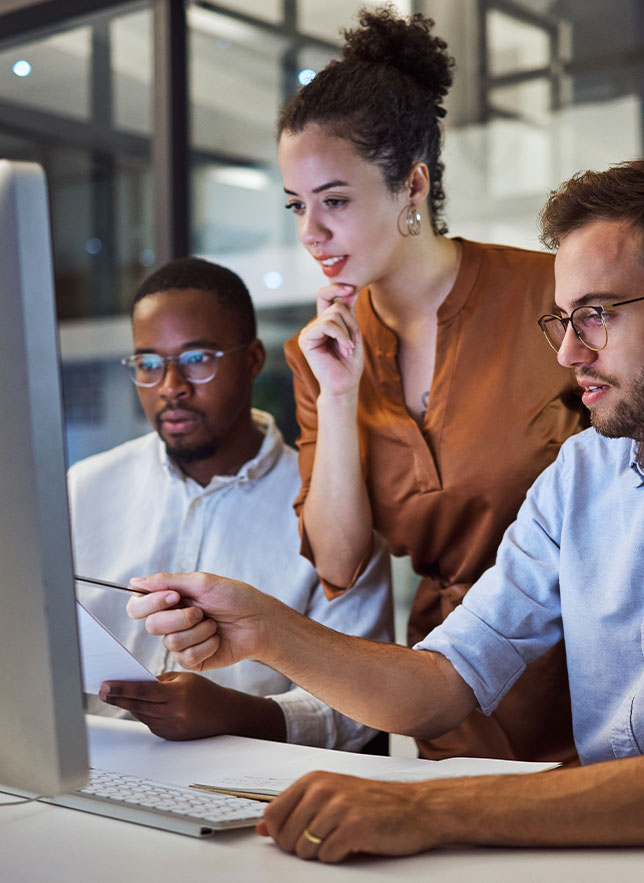 Enterprise Content Management Service Areas
Content curation and provisioning
Data governance and metadata management
Data pipelines and ingestion
Data infrastructure & Cloud environments
Enterprise Content Discovery Services
Advanced data analytics
Content as a service, Data Visualization, & Business Intelligence
Open-Source Intelligence Operations (OSINT)
Intelligent Automaton – RPA and DPA transformation
Information Assurance, Governance, & Policy