Cyberspace Operations & Resiliency
NDi's Cyberspace Operations & Operations & Resiliency services will help you build a strong foundation of defense and ensure that you are prepared for whatever the future may bring.
NDi's Cyberspace Operations & Resiliency practice offers senior practitioners who have developed their expertise at the highest levels of Cyber within the DoD and IC. We can help your IT enterprise secure its digital assets and services by leveraging the latest in cyber technologies and techniques to meet the challenges of a complex and evolving threat landscape. NDi plans and integrates cybersecurity in the initial phases of all our solution development projects to ensure our civilian, DoD, and IC customers have the resilient systems and networks that are required to operate in today's cyberspace, and for tomorrow's challenges.  NDi builds and manages dynamic security solutions that provide our clients with continuous operational resilience.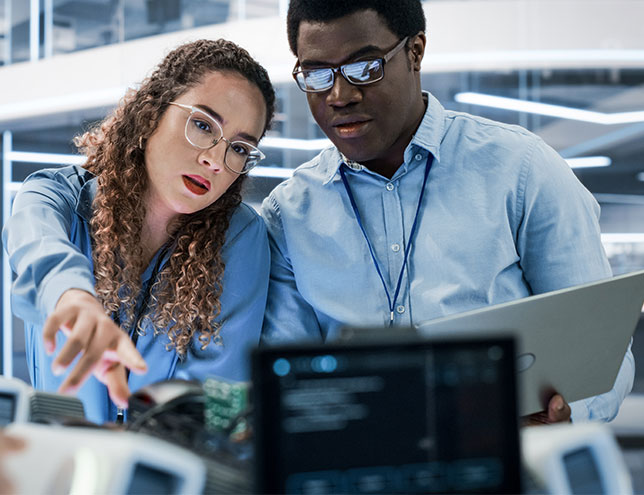 Cyberspace Operations & Resiliency Service Areas
Enterprise security architectures
Big-Data security threat investigation, hunting, and analytics
Security Information and Event Management (SIEM)
Security Orchestration Automation & Response (SOAR)
NIST 800-207 aligned Zero Trust Architectures
Endpoint & Network Detection & Response (EDR/NDR)