Secure Classified Remote Access Service (SCRAS)
Secure Access from Anywhere to Enclaves Over the Public Internet.
NDi's Secure Classified Remote Access Service (SCRAS) provides remote access to unclassified & classified enclaves for home-based workers, on-installation, and expeditionary users across the public internet and DoD networks from laptops, workstations, and mobile devices. SCRAS enables the instantiation of secure enclaves in a mission-partner environment across all levels of information security classification to include Unclassed, Secret and Top-Secret.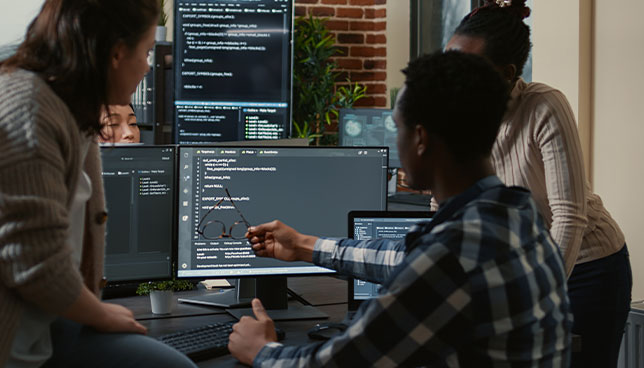 CSfC Capability Package Concept Architecture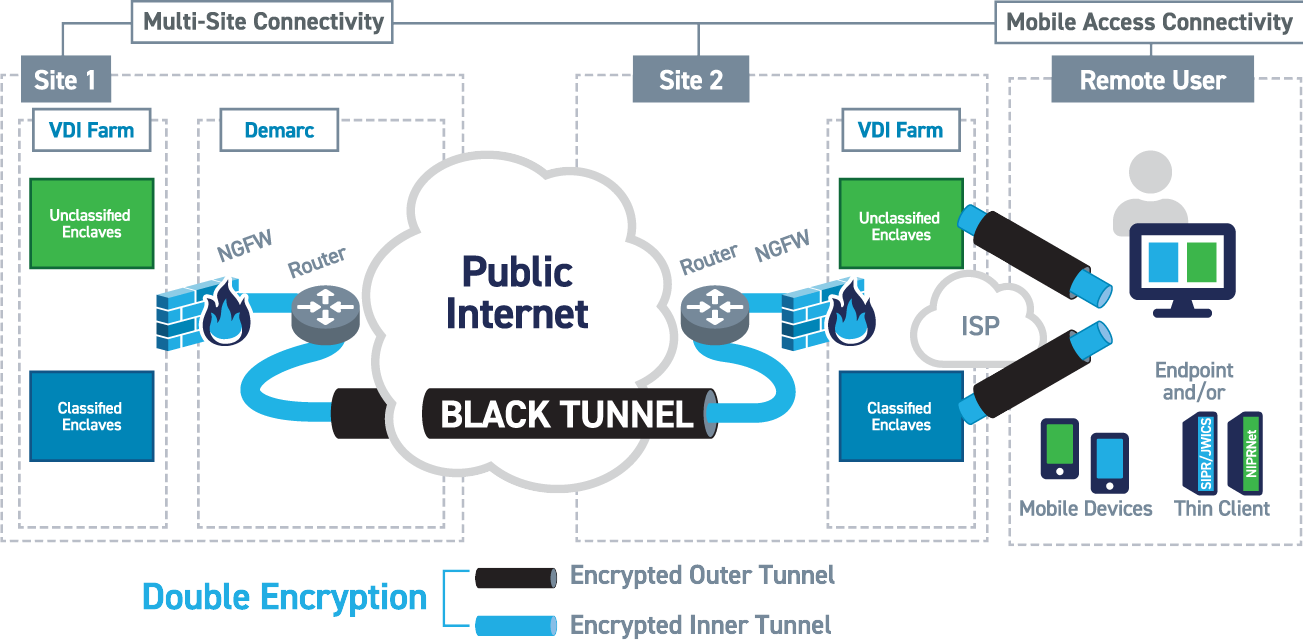 This MSCCP compliant concept diagram consists of CSfC approved components to implement the required outer and the inner encryption requirements for transporting national security information over public networks.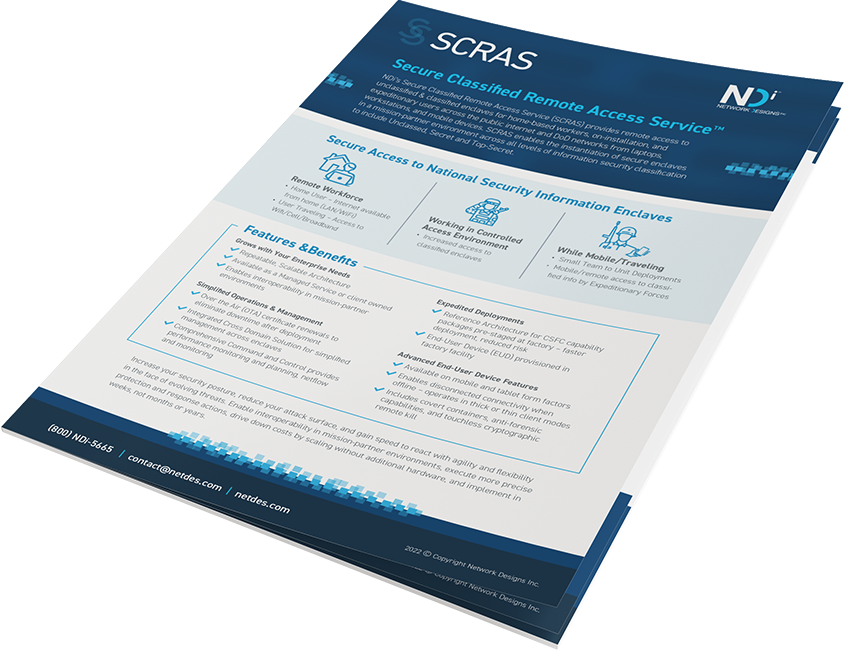 Download SCRAS Secure Remote Access Info Sheet
Features & Benefits of SCRAS
Grows with Your Enterprise Needs
Simplified Operations & Management
Expedited Deployments
Advanced End-User Device Features
Increase your security posture, reduce your attack surface, and gain speed to react with agility and flexibility in the face of evolving threats. Enable interoperability in mission-partner environments, execute more precise protection and response actions, drive down costs by scaling without additional hardware, and implement in weeks, not months or years.